This fully automatic cable tinning and seal-crimping machine can process 1-side wire stripping, rubber seals inserting, terminal crimping and 1-side wire twisting & tinning at the same time.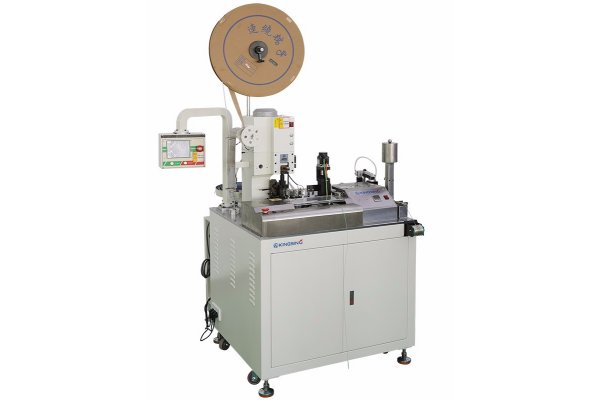 Function: wire 1-side stripping, rubber seals crimping and 1-side twisting and tinning
It adopts Mitsubishi servo (9 servo motors in the whole machine) and ball screw drive to make the wire feeding, stripping, rubber seals inserting and crimping very accurate, and the movement connection between each other is smooth, and the speed can reach 2000 pieces/hour.
Touch screen operation, simple and convenient. The stripping and cutting length, cutting depth, and crimping position is adjustable.
The automatic detection function of the machine can effectively control the occurrence of defective products, so that they can be found and dealt with immediately.
Adopt precision vibrator feeding system.
It can be equipped with a pressure monitoring system.
Compact design, convenient operation and maintenance.
Equipped with a safety protective cover, which can avoid accidents when the machine is running.